Spark H Open Type Laser Cutting Machine 6000w-20000w Features
Fully Annealed Frame to avoid deformation of the bed, it provides a strong guarantee for users to achieve long-term stable cutting of thick plates.

Anti-Burn Technology from the bed to ensuring the machine bed and working table not be out of shape and burned-out.

Zoning Ventilation. Divide cutting area into left and right zone, and applied with the 300*300mm full-hollow ventilating ducts.

Smart and safe processing, Hypcut bus controlling system and blt series laser head brings great performance with stable cutting, meeting the highly demanding standard of air as well as N2 high-power cutting, considerably improve efficiency and yield.



Spark H Open Type Laser Cutting Machine 6000w-20000w Parameter Details
SPARK-Parameters

Model

SPARK-3015

SPARK-4020

SPARK-6020

SPARK-12025

Laser power

6000-20000 W

6000-20000 W

6000-20000 W

6000-20000 W

Table size

3000*1500

4000*2000

6000*2000

12000*2500

Max. positioning speed

120

120

120

120

Positioning precision

± 0.03

± 0.03

± 0.03

± 0.03

Repeated positioning precision

± 0.01

± 0.01

± 0.01

± 0.01

X/Y axis Max. AC speed

1.5G

1.5G

1.5G

1.5G
Heavy-duty Plate Welding Bed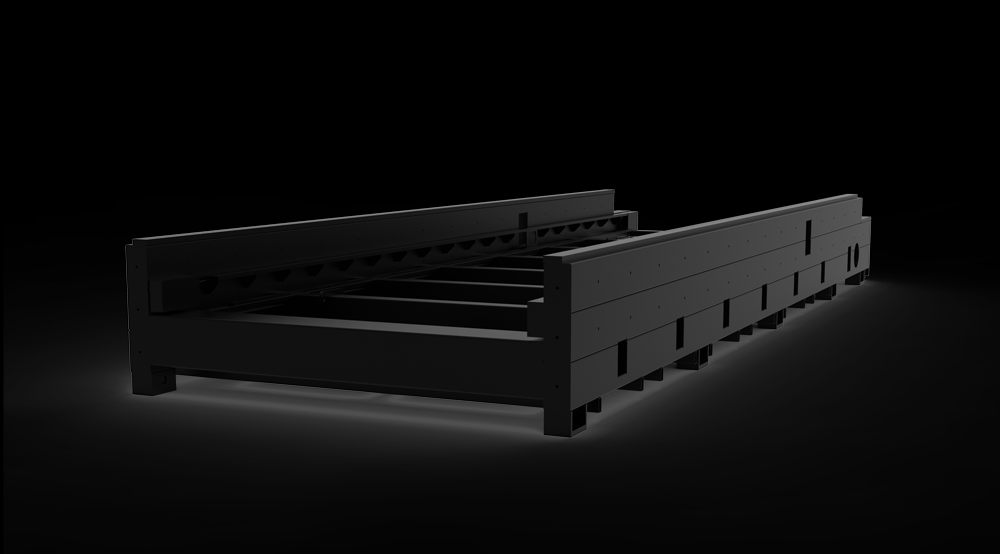 Fully-plate welding bed and annealing stress removal undergo over 600⁰, can stand with high acceleration. The strength, rigidity and stability are guaranteed.
Section Dust Suction System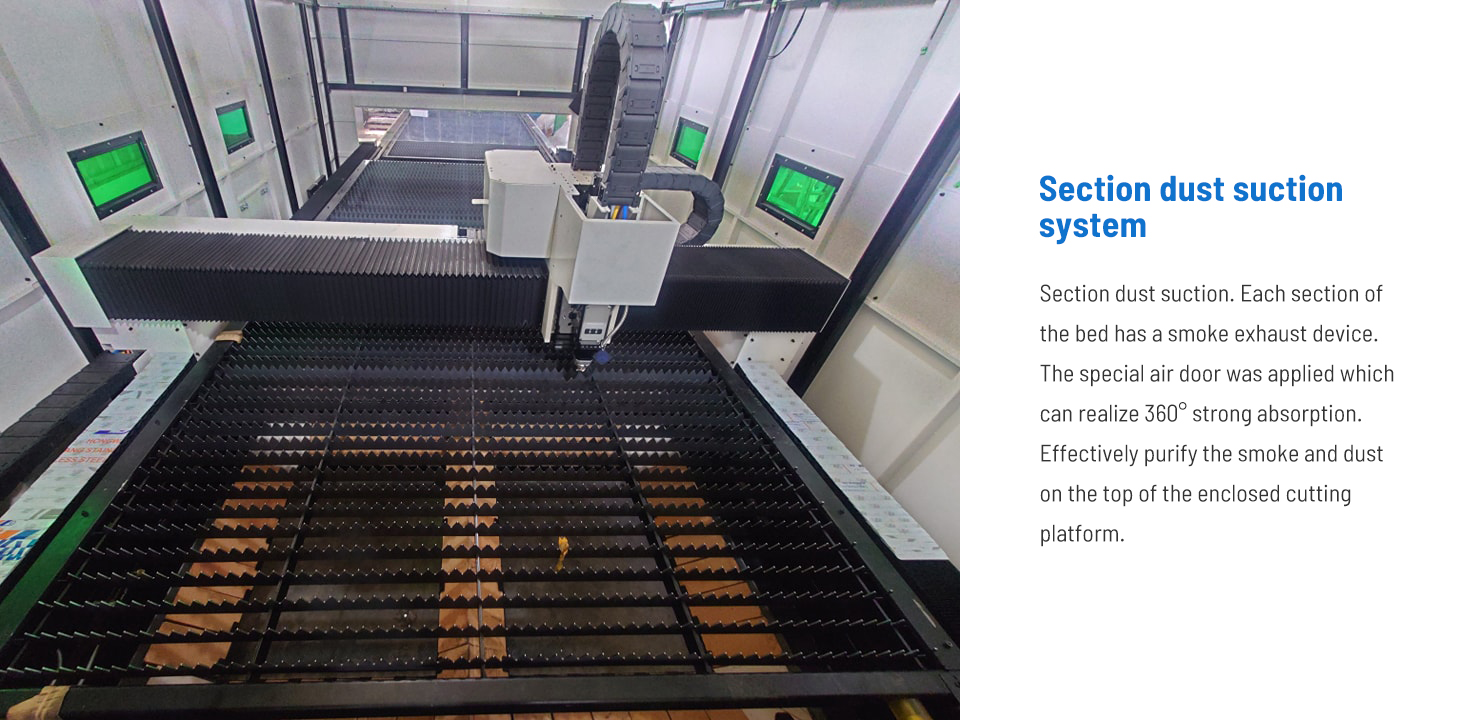 Anti-Burn Technology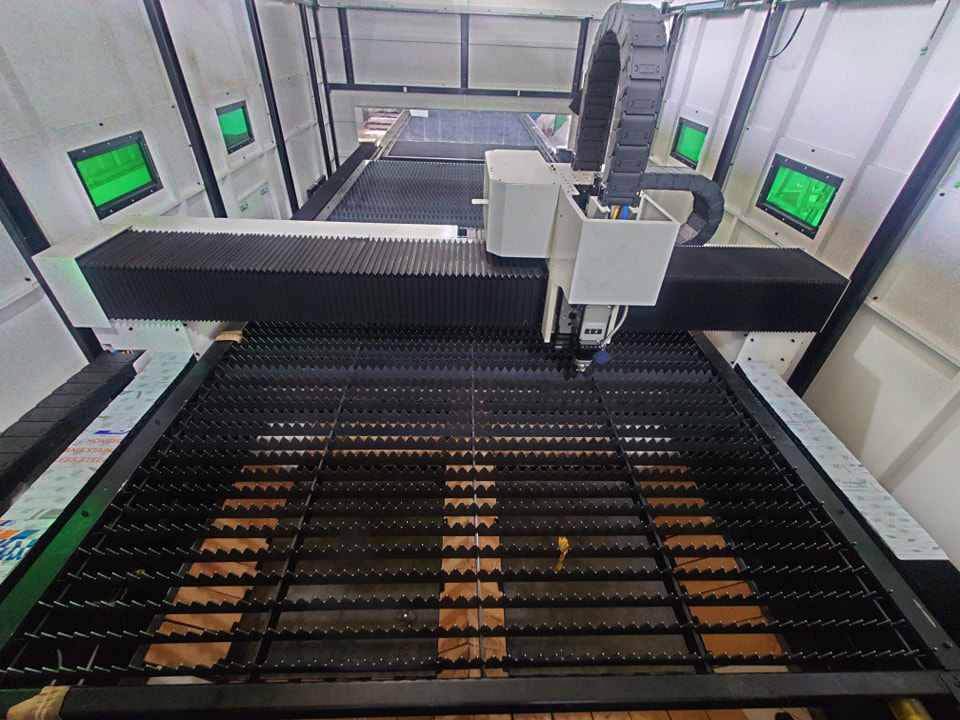 Strong brick was applied to transfer the heat. Efficiently prevent the machine bed from being deformed by the heat and guarantee the service life.
Auto Changing Pallet Table System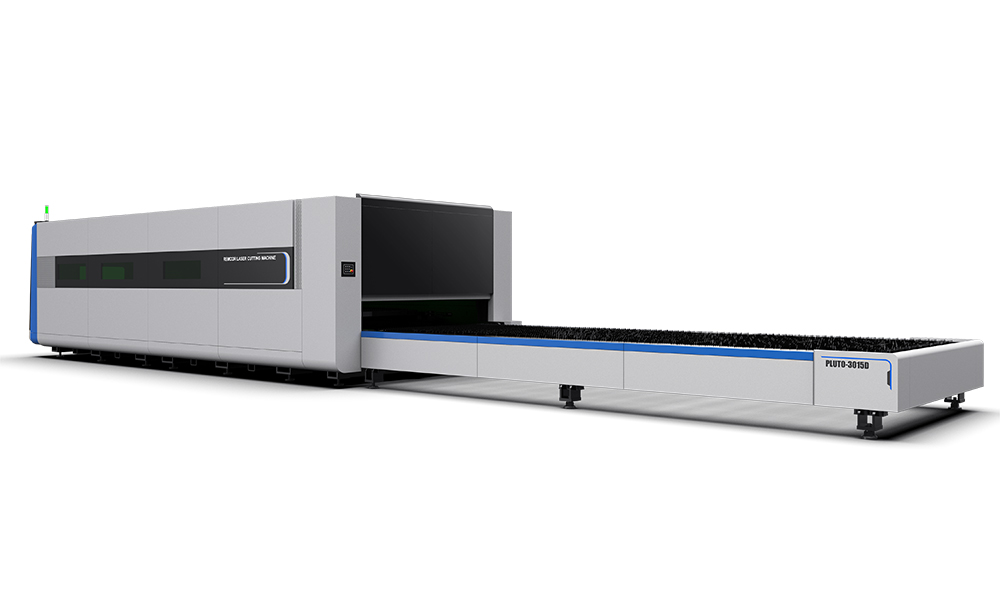 Inter-switching workbench, exchange fast in 19 second, saving the loading time
BLT Intelligent Cutting Head and Hypcut Bus Controller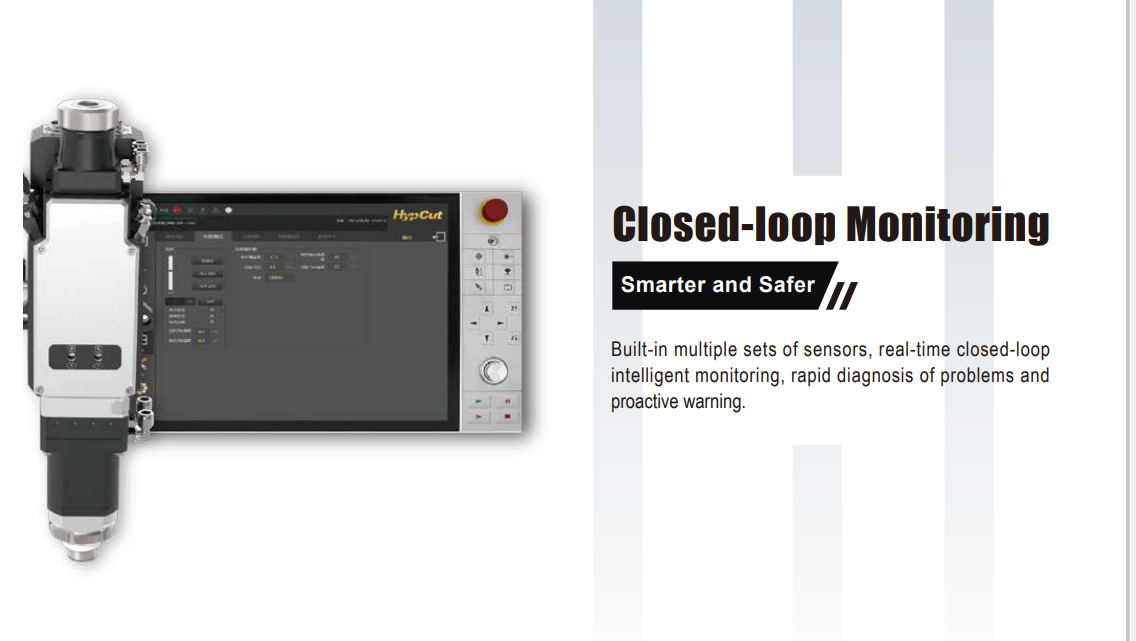 Closed-loop Monitoring
Smarter and safer
Built-in multiple sets of sensors, real-time closed-loop intelligent monitoring, rapid diagnosis of problems and proactive warning.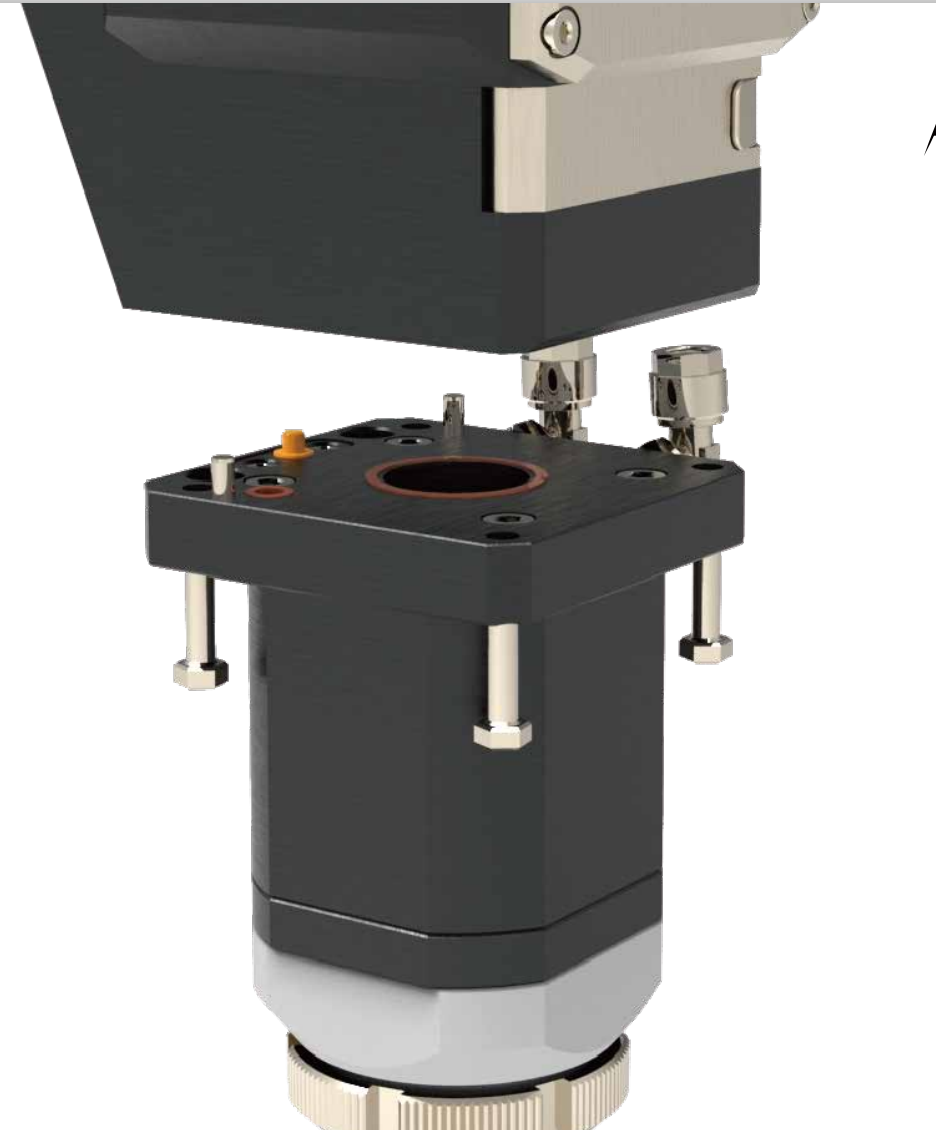 Anti-collision Protection-More Convenient Maintenance
The anti-collision design of the cutting head effectively reduces the depot-repar probability, without technical support, customers can replace the broken parts by themselves, and the maintenance cost is lower

Smart Piercing
Improve piercing efficiency
Using sensors to monitor the piercing process, continue cutting immediately after piercing, decrease waiting time and improve efficiency, and cost-effective.
Process Monitoring
More stable and efficient cutting
Real-time monitoring through the internal sensor of the cutting head. During the cutting process, when it is monitored that the slag is not cut completely, it will automatically retreated for re-cutting, achieve unattended operation and stable processing.