Background
After the Russia-Ukraine conflict, Europe and the United States implemented export controls on Russia, and Russia's total imports decreased.
Mechanical and electrical equipment and transportation equipment have always been Russia's main imports. After the Russia-Ukraine conflict, the West imposed export controls on Russia.
It is mainly aimed at the two major commodities of electromechanical and transportation equipment.
After 2022, Russia's imports will therefore be significantly reduced. Among them, Europe, Japan and the United States exported electromechanical equipment and transportation equipment to Russia.
The total reduction of US$ 36 billion accounted for 55% of the decline in Russian imports.
The expansion of China's exports to Russia in 2022 is mainly to replace the share of exports from Europe, America and Japan to Russia.
This is why after the Russia-Ukraine conflict, Russia's total imports decreased, but China's exports to Russia in 2022 bucked the trend and expanded.
Introduce
Remcor CNC panel bender and coil sheet punching and shearing lines are the complete solution from the coil sheets recoiling, levelling, punching holes or shapes as required, shearing with profiles, to the panel bending jobs. Can realize 24 hours of unmanned processing. Which is perfect for Electric cabinets, steel closets, steel drawers, office steel file cabinets, steel safety boxes, Kitchen sinks, elevator doors, elevator boxes, etc.,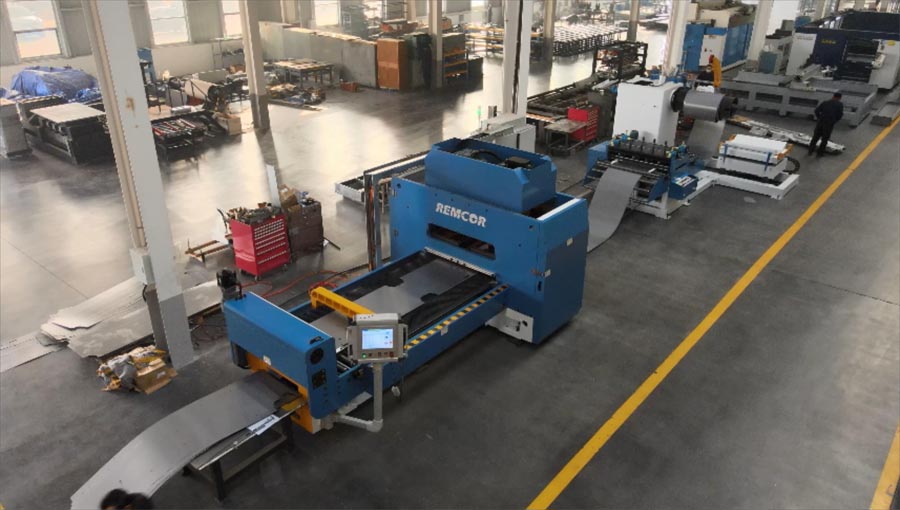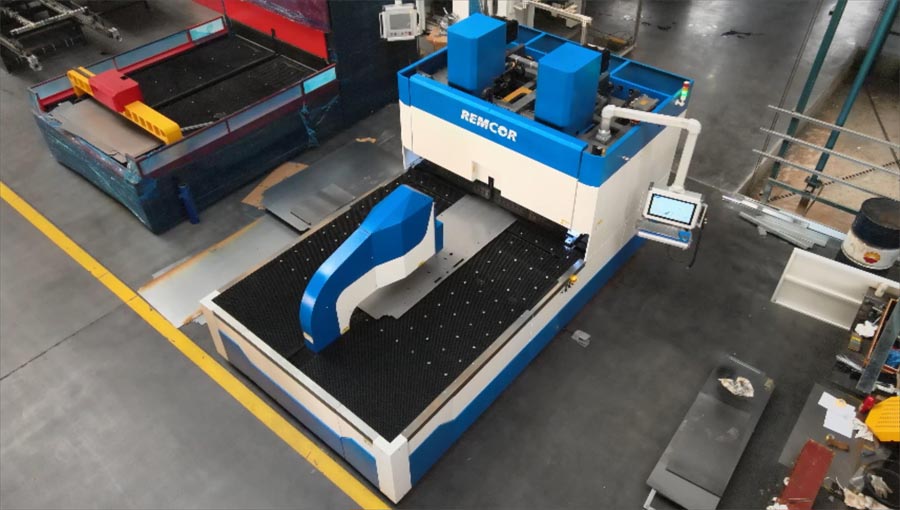 The main features
1. The only coil fed punching machines manufacturer in China which can realize the fully automatic processing from the coil sheet to the panel bending jobs. From the levelling, punching, Robert stacking, Robert feeding, and panel bending, can realize 24 hours of unmanned processing.
2. Electricity cost. Only one degree per hour which means around only one USD/hour for processing.
3. Final products 100% meet customer's drawings.
4. Cost is only around 1/3 of the PIVATIC processing lines
5. Global famous control system, which can support your special needs. More friendly and easier to handle
Customer inspection and feedback
During 2022, Remcor, a professional supplier specializing in the sheet metal coil line, welcomed two groups of customers from Russia to visit and inspect the coil sheet processing lines at our site. The specialists inspect our coil sheet processing lines and panel bender carefully. And both sides negotiate the detailed requirements deeply. It is the biggest manufacturer group for the steel furniture market in Europe, East Europe and Russia. We showed the specialists how our processing lines work for the furniture industry at the site. And once they checked every part carefully. They are confident about our processing lines and are required for the complete solution for the coil sheet punching line and panel bender. The final processing lines were finished after 6 months and now the processing lines were running in Moscow. The customer is very satisfied and pleased with the processing lines.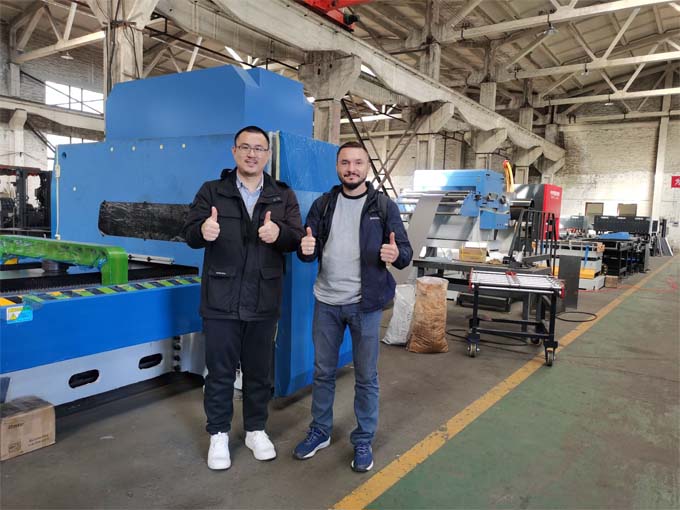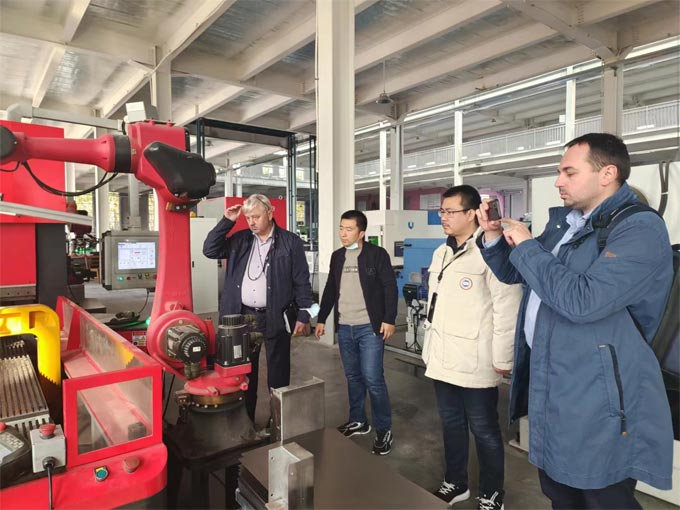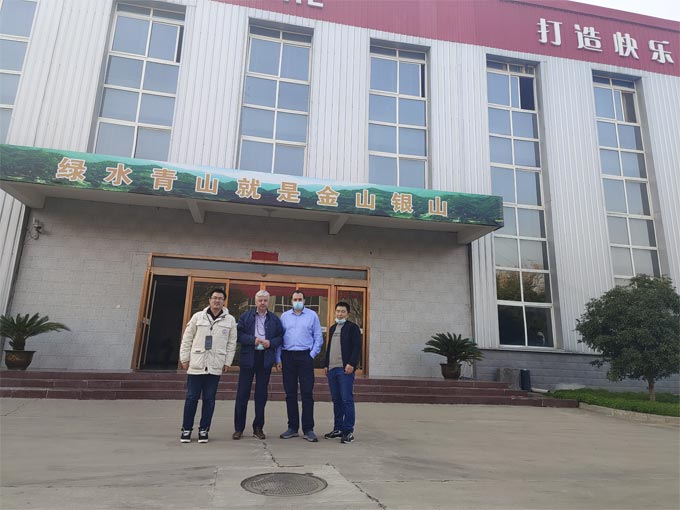 Let's check how it works